Thanks for printing! Don't forget to come back to Meriwether & Tharp, LLC for fresh articles!
Working on the Marriage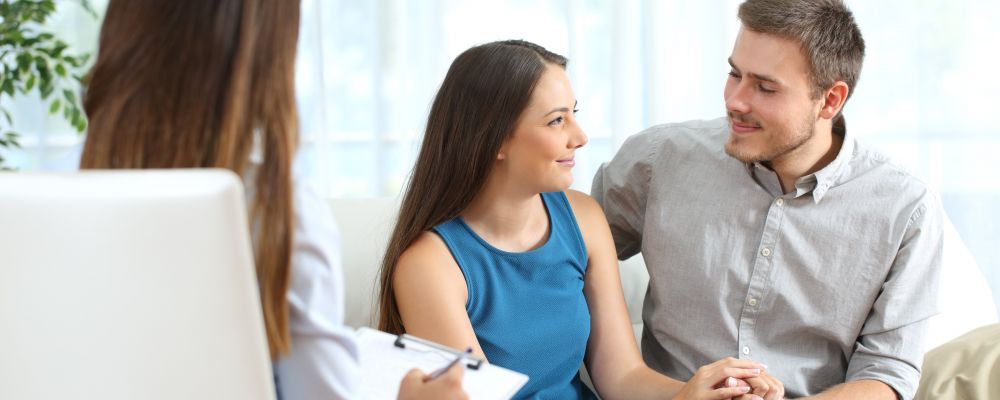 For married couples experiencing problems, divorce should be your last option not your first.
For married couples experiencing problems in their marriage, divorce should be your last option not your first. Before seeking divorce, it is usually a good idea to work on your marriage.
There are several issues that lead couples to become dissatisfied with their marriage. The most common marital issues are disagreements, lack of intimacy, disrespect and resentment. If these issues are not addressed, they may grow into bigger problems that ultimately could end the marriage. There are several things you can do to minimize or even eliminate these common issues.
Communication
A lack of communication is at the heart of many divorces. Many couples overlook or even take this for granted. Communication isn't just making small talk at the end of the day. Communication is not just speaking to your spouse, communication involves two-steps. To communicate effectively you must articulate your message to your spouse, and you must also listen respectfully to your spouse's response. Practicing active listening and delivering your message clearly is important in preventing big disagreements and arguments caused by small misunderstandings.
Realistic Expectations
You and your spouse are likely not mind readers. As people, we are not perfect and we make mistakes from time to time. It is critically important to be honest about your needs and expectations with your spouse. Correspondingly it is important for you to be open and receptive to your spouse's needs and expectations. It's always best to communicate needs and expectations early in the marriage or even before getting married. However, it is never too late to communicate your hopes and solicit their anticipated needs. Remember, you cannot meet your spouse's needs and expectations if you are not aware of them and vice versa.
Remember, you cannot meet your spouse's needs and expectations if you are not aware of them and vice
versa.
Share Time Together
You live with your spouse and you probably see them every day, but how much quality time do you really spend with your spouse? At the heart of a healthy marriage is a couple that spends quality time together. What does quality time mean? Quality time could mean two things: (1) marriage meetings and (2) date nights. Marriage meetings are times that you and your spouse choose to discuss issues that concern your marriage, such as issues with the children, finances, and issues that may be putting a strain on your marriage. Date nights are different. Date nights help you and your spouse connect better emotionally and it helps you two keep that romantic spark alive. If you increase the quality time you spend with your spouse, you will likely find that the communication and emotional bond you share will be strengthened.
Romance
Romance and intimacy is another critical aspect to marriage. Like communication above, it is best to articulate your desires regarding intimacy and request that your spouse express their wishes to you as well. Openly communicating with your spouse regarding your love life will ensure you two meet each other's emotional and physical needs.
Appreciation
Our busy lives often make our spouses think that we do not appreciate them even though that may not be the case. To prevent this common sceanario, take a few moments each day to compliment your spouse and show your appreciation. Even though giving a compliment may seem like a small gesture, it shows your spouse that you are thinking about them and that your appreciate them.
There is no shame in seeking marriage counseling. Counseling may be an effective way to begin working on your marriage and start implementing these recommendations in your marriage so that you may take the first step toward a happier and healthier marriage. Counseling is not just for marriages that need help, counseling may also strenghten your marriage.