Thanks for printing! Don't forget to come back to Meriwether & Tharp, LLC for fresh articles!
Telling Your Spouse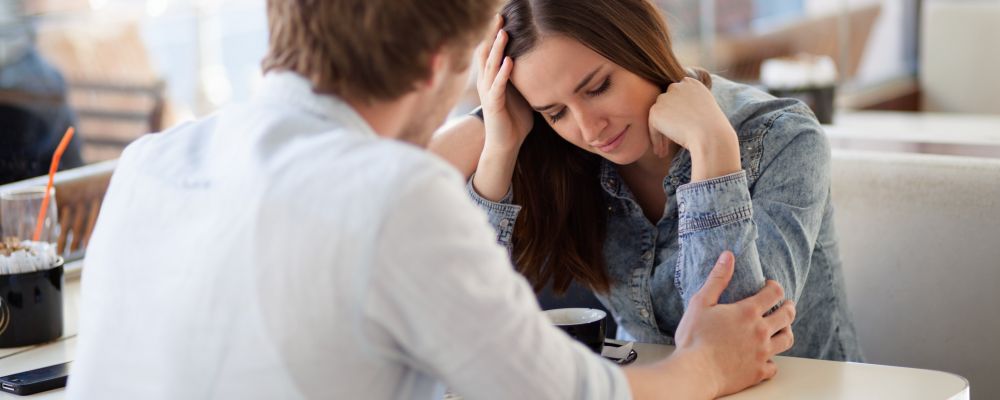 Typically when a marriage is no longer thriving, emotions will run high and spouses will become much more sensitive to any issues large or small. Discussing divorce with your spouse is often a very difficult thing to do. This is especially true where one spouse is unaware that the marriage is broken. Below are several tips to help you navigate this difficult conversation with your spouse.
Seek Guidance
Often it is helpful to seek guidance from a licensed professional. Seeking advice from therapists, counselors, and legal counsel will help navigate you in the proper direction.
Anticipate how your Spouse will react
You know your spouse better than anyone else. You need to think about how your spouse will react and plan accordingly. Minimizing the emotional impact is the first thing you need to think about. Try to anticipate their reaction. Think about what you can do to soften the blow or deliver the message in a manner that minimizes the emotional impact. Remember that if your spouse is unaware that you are considering divorce, it is important to understand that your spouse will probably be upset, emotional and possibly shocked when you first mention you are considering divorce. Nevertheless, if you both agree that divorce is warranted, then it is more likely that the discussions will be less argumentative. Regardless of how your spouse takes the news, and even if you two are able to agree and cooperate, be aware that hurt feelings and guilt over the failure of the relationship will continue to weigh within both of you. While you may be hurting as well, it's important to have empathy and respect for your spouse. This will set you both up for a more positive life apart.
Minimizing the emotional impact should be your first priority.
There is a time and Place for Everything
While considering your spouse's reaction, it also important to consider the time and place. Be aware of your spouse's schedule and do not put your spouse in a position where they will be reacting to the news in front of your children. Even If you are comfortable that there will be no abusive response, please do not bring up the subject in public where your spouse will likely be embarrassed and unable to discuss the matter with you in a productive manner. Plan properly because how you approach this initial discussion has the potential to lay the groundwork for either a relatively amicable divorce or a prolonged and contested and combative divorce.
Be prepared to listen to your Spouse
It is important that you listen to spouse's response. Let them vent, let them say their piece. Your spouse's response is important. Listen carefully to what he/she is saying. This initial discussion is critically important because it also helps gauge what potential issues need to be addressed as well as the level of animosity. If you are uncertain about the finality of divorce, then you really need to listen to your spouse, consider what they are saying and make a decision about whether divorce is the answer or whether counseling will resolve the issues.
Hold Your Position
No matter how much resistance you get from your spouse, if you truly believe that divorce is the only option and you have already tried counseling, it is important to hold your ground. Sadly, reconciliation is not an option in every case. Be honest about your decision. Honestly may not be the easiest path, but it is the right one.
Honestly may not be the
easiest path, but it is the right
one.
React Properly
While it is true that you must prepare yourself for a myriad of reactions from your partner, you must also prepare yourself not to react in a manner that escalates the discussion to an argument. our spouse could feed off of the negative reaction causing the discussion break down. Maintain an open line of communication in resolving this potentially hostile situation, this will help you in the long run, both financially and emotionally. If the discussion escalates into an argument (do no be surprised if it does), do not engage and try to "win" the argument. Instead, remove yourself from the situation and try to return to the discussion when emotions settle down.