Thanks for printing! Don't forget to come back to Meriwether & Tharp, LLC for fresh articles!
Uncontested Divorce Procedure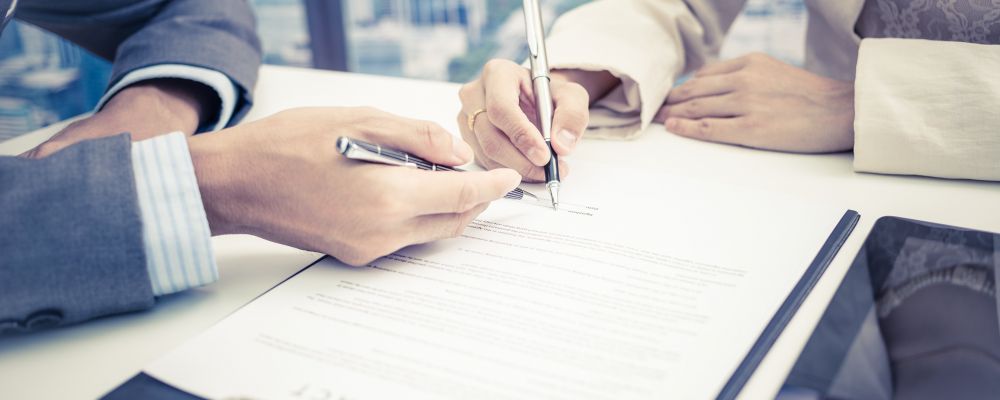 In Orlando, Tampa and throughout the State of Florida, the Procedure for an uncontested divorce will vary depending on whether the couple has a dependent or minor child. If the couple has a dependent or minor child together, or if the wife is pregnant, one spouse may file a Petition for Dissolution of Marriage with Dependent or Minor Child(ren). If your spouse files an answer that agrees with everything in the petition, you may set a final hearing for the divorce with the circuit court. In order to set this final divorce hearing, the parties must have complied with mandatory disclosure and filed all mandatory paperwork. The spouse who sets the final hearing must notify the other spouse of it by using a Notice of Hearing (General).
Petition for Simplified Dissolution of Marriage

If the couple does not have a dependent or minor child and they agree upon every issue of the divorce, the couple may file a Petition for Simplified Dissolution of Marriage with the circuit court clerk. The couple will document the divorce agreement by signing a Marital Settlement Agreement. After the petition is filed, the circuit court clerk will assign the couple a date and time for the final hearing. The couple should complete a Final Judgment of Simplified Dissolution of Marriage to bring to court. At the final hearing, the judge may sign this document and grant a final judgment for the divorce under simplified dissolution of marriage procedures.
You May File a Simplified Dissolution of Marriage in Florida if all of the Following are True:
Both spouses agree that the marriage cannot be saved
You and your spouse do not have a minor or dependent child together, the wife does not have any minor or dependent children born during the marriage, and the wife is not now pregnant. 

Both spouses have worked out how the things that you both own (assets) will be divided and who will pay what percentage of the money you jointly owe (liabilities).
Neither spouse is seeking alimony.
Both spouses are willing to give up your right to a trial and appeal.
Both spouses are willing to go into the clerk's office, either separately or together, to sign the petition. 

Both spouses are willing to attend the final hearing at the same time.
One spouse has lived in Florida for at least 6 months.