Thanks for printing! Don't forget to come back to Meriwether & Tharp, LLC for fresh articles!
Uncontested Divorce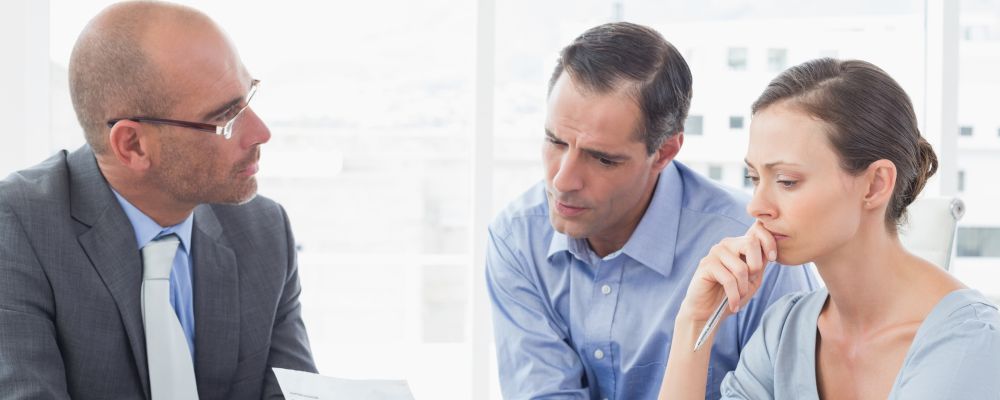 What is an Uncontested Divorce?

In Orlando, Tampa and throughout the State of Florida, if uncontested divorce is an option for you, it will likely save time, money and lead to a less contentious divorce. Often individuals believe their divorce is uncontested simply because both parties agree that they want a divorce. This is not what an uncontested divorce means. An uncontested divorce means that the parties have come to an agreement about all of four major areas of the divorce:
Child Custody (Time Sharing and Decision Making Power)
Child Support
Alimony
Equitable Distribution of Assets and Debts
If
uncontested divorce is an option for you, it will likely save time, money and lead to a less contentious divorce.
Another common misconception about an uncontested divorce is that when the parties have general idea about how to resolve the four issues above, this means the matter is uncontested. This is unfortunately not true and it is necessary to be in total agreement about how to specifically resolve each of the four major areas of divorce to be an uncontested divorce.
For example, the parties may agree that the father shall have majority time sharing for the minor children and mother shall have some visitation. Unfortunately, this does not fully address the necessary detail required for a parenting plan (the document detailing your child custody arrangement). The plan will include minor details such as how holidays and summer vacations will be handled and allocated and who will have final decision making ability for different aspects of the children's lives. If you are only in general agreement and have not agreed to the details, arguing over these details (in mediation or in court) would most certainly make your case contested rather than uncontested. Details are extremely important for a final parenting plan. Thus, the plan must be laid out and written in specific detail before a matter will be considered truly uncontested.
This may seem difficult regarding the details that need to be considered. However, these minor details can be worked out with relative ease if the parties already have a general idea about how the divorce will be resolved. Notwithstanding, we have seen a number of cases over the years where the parties found that even though they had agreed to general framework for the divorce, they were unable to work out the specific details required for the divorce to be uncontested.
Can I do an Uncontested Divorce Myself?

Yes. You certainly can do an uncontested divorce yourself. However, if you and your spouse are making progress towards reaching an agreement to all 4 main areas of a divorce, it is still advisable to retain an attorney to help with the complicated process. An experienced Tampa or Orlando divorce attorney will be able to indentify all the details that need to be covered on each issue. Further the attorney will be able to give you options, solutions and choices for how you want certain things to be handled. Also, the attorney can assist in negotiating terms that the parties disagree on to help keep the divorce uncontested. Ultimately, an attorney will help the parties avoid mistakes in their agreement that can be costly and irreversible.As a firm that focuses exclusively on family and divorce matters, we have seen a wide variety of situations with varying degrees of agreement and can offer helpful solutions to reach the ultimate result of an uncontested divorce.
Can an Uncontested Divorce turn into a Contested Divorce?

Even though a matter may initially appears contested, it does not have to remain that way. Even if the divorce starts out uncontested where the parties agree on all four issues, if at any point the parties are unable to agree on certain issues or the parties change their mind about their agreement, the divorce will become contested. However, parties are frequently able to work through their differences and avoid trial. There are several alternatives to trial, such as mediation, where the parties can narrow their differences and transform a contested matter into an uncontested one. Regardless of how you reach your uncontested agreement, it is extremely important to retain counsel to review your proposed plan, offer suggestions for changes, and to ultimately draft all of the necessary paperwork to facilitate the filing of the uncontested divorce matter.