Thanks for printing! Don't forget to come back to Meriwether & Tharp, LLC for fresh articles!
Common Divorce Mistakes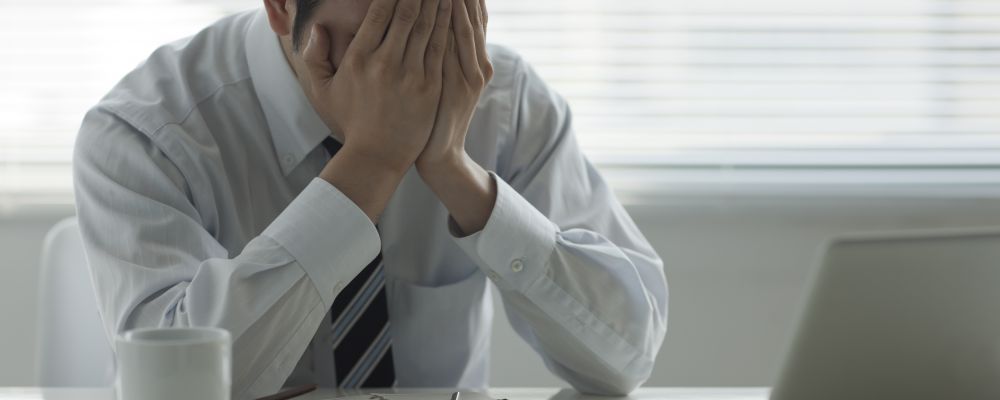 Divorce is often an extremely difficult process. Often times, emotions run high and the parties experience guilt, anger, sadness and loneliness. As a result, these emotions can cause a party to a divorce to make critical mistakes that could have lasting effects on that individual's life, both emotionally and financially. Below is a list of common divorce mistakes along with tips to avoid making these mistakes.

Mistake #1: Emotional Responses – Acting out of Anger
It is common to experience anger, guilt, sadness, loneliness and many other emotions while going through a divorce. Notwithstanding, it is a critcal mistake to act on these emotions or make decisions in your divorce based on your emotions. If you take action or you react based on these emotions, you could make decisions in your divorce that may negatively impact you later on. Before acting or reacting based on your emotions, seek advice from a qualified professional like your attorney, therapist or family counselor.

Mistake #2: Failing to Obtain Quality Legal Advice
It is tempting to take advice form friends and/or family members who have gone through the divorce process, however they are not attorneys. Even if you have friends and family that are attorneys, often the advice attorney may give can vary from case to case. It is best to take advice only from attorneys that are committed to your case. Additionally, divorce and family law matters are usually very complicated, and family law in Tampa, Orando and throughout Florida is constantly changing. Therefore, it is best to obtain advice from an attorney that has experience practicing family law or a law firm that practices solely family and divorce law.

Mistake #3: Agreeing to a One Sided Agreement to End the Process Quickly
Be cautious about signing and accepting a one sided divorce settlement agreement. We are all tempted to end the divorce process quickly and easily, especially if we are emotionally, mentally and physically worn down. Notwithstanding, you (or preferably your lawyer) must be able to read and understand the documents you are signing. If you fail to read, understand and check the paper for accuracy, you may end up signing an agreement that negatively affects you later on. Additionally, if you voluntarily enter into a agreement, it can be very difficult, if not impossible to undo.

Mistake #4: Failing to Consider the Tax Effect of Divorce
Divorce could include alimony payments, splitting assets, investment accounts, retirement accounts and deciding who gets the dependency exemption for the children. Most divorce settlement agreements will have provision regarding the division of money and assets, therfore it is important to consider any tax concerns that may be implicated. You should be especially cautious of tax concerns if your divorce settlement includes the division of retirement or pension plans.

Mistake #5: Refusing to Communicate or Negotiate with your Spouse
If you refuse to communicate with your spouse, or even worse if you refuse to negotiate the terms of your divorce, you could be in for a long protracted and very expensive divorce. Often the best settlement agreements are entered into by spouses who are willing and able to communicate with each other about what they desire. Communicating and negotiating for what you want in your divorce gives you the opportunity to take control in your divorce rather than going to trial and asking a judge to make decisions about your life for you.

Mistake #6: Dating Again too Soon After Divorce
One common and potentially dangerous mistake to make during your divorce is to begin dating again too soon, perhaps even before the divorce is finalized. If you are still married to your spouse (meaning the divorce is not yet final), you should refrain from dating anyone at very least until your divorce is final. Your relationship will likely anger your spouse, which will make them more likely to use it against you in the divorce. In addition, it will make negotiating for what you want much more difficult. This will likely result in a longer more expensive divorce process. Finally, you should consider the impact of the new relationship on your children. Children need time to process divorce as well. The presence of a new figure before they've had time to adjust could result in traumatic experience.

Mistake #7: Failing to be Honest with your Attorney
Your lawyer will always work towards your best interests, however your attorney can only work with the information you provide. If you fail to provide correct information, provide incomplete information, or mislead your lawyer about essential facts of your case, you will likey cause irreparable harm to your divorce case. Always play it safe and be honest with your lawyer. Your lawyer has your best interests in mind.

Mistake #8: Failing to Update your Will or Estate Plan
A significant life experience like a divorce could change how you feel about your current will or estate plan or it could even make them obsolete to some degree. It is important to revise your will or estate plan upon your divorce. This will ensure true wishes are carred out and your loved ones will not have to litigate in court against each other. Please keep this tip in mind if you plan to remarry.

Mistake #9: Failing to be Realistic about your Post-Divorce Finances
Things will be different for you financially after your divorce. You may be transitioning from a two income household to a one income household, you may also be starting a new job, or you may have divided your savings and/or retirement. Either way, your first step after divorce should be to make a financial plan that takes your new circumstances into account. Do not make the mistake of creating any new or additional debts too soon after the divorce. Make sure your agreement specifies who pays for which debts incurred during the marriage. If your agreement is not specific as to who pays which debt, you find yourself on the hook for a debt your spouse created.

Mistake #10: Becoming Intimate Again with your Estranged Spouse
It is often hard to let go of feelings and emotions you had for your spouse, especially over marriages that last many years. Notwithstanding, do not allow these emotions to spark an new intimate relationship with your ex-spouse. Getting into an intimate relationship with your estranged spouse during the divorce is likely going to cloud your judgment and cause you to fail to do what's best for you and your children. The only time you should consider resuming intimate relations with your spouse is when you both have decided to stop the divorce process and reconcile.

Mistake #11: Making side Oral Agreements with Your Spouse during Divorce
The divorce process is always a bit easier when the parties have the ability to work together amicably. However, even if you and your sposue can can agree to many of the terms of your divorce, you should not make oral side agreements with your spouse about the divorce. This is because it is essential to include all of your agreements in your written settlement agreement so that your interests will be protected. It is often very difficult, if not impossible to enforce oral side agreements.

Mistake #12: Letting your Spouse Convince you not to hire an Attorney
Be cautious about failing to hire a divorce lawyer because your spouse says their lawyer will "take care of everything." Attorneys cannot represent both parties to a divorce. Attorneys represent one party and they look out for that particular individual's interests. Failing to hire your own attorney could lead to you being taken advantage of by your spouse.

Mistake #13: Using your Children as Pawns and Messengers
Divorce can be hard on children. Don't make your children's burden worse by forcing them to act as messenger between you and your spouse. That's too much stress and pressure for a children. If you treat your child as a pawn or a messenger, that may cause your child to resent you and your spouse, and it could cause permanent damage to your relationship with your child.

Mistake #14: Failing to Take Control of the Divorce
This is your divorce and you will have to live with the decisions made during this process. Your lawyer, friends and family members can offer help and advice, but they will not have to live with the consequences. Make sure you know what you want and be firm (not unreasonable) regarding your decisions. Being an active participant in the divorce process will help ensure you are happy with the outcome.